I had a request to make a vegetarian version of my original Stir-Fried Egg Noodle recipe, which is made with chicken, pork, and shrimp. So here you go and this recipe takes even less time to make! How does 30 minutes sound?
Look at the beautiful presentation on this dish too. Aside from making this for dinner for your family, this will be great to bring at Potluck dinners, luncheon with some friends, or food day at work! The list is endless.
Why We Love This Dish
It's very easy to make
It's a beautiful and delicious way to get your kids to eat vegetables
It's a one-pot meal
It's better than take-out
Ingredients Needed
Olive Oil
Garlic
Onion
Carrots
Broccoli
Peapods
Green Beans
Celery
Water or Vegetable broth
Pancit Noodles
Sesame Oil
Soy Sauce
Oyster Sauce
Key Ingredients Notes
This recipe uses Pancit Noodles, Sesame Oil, Soy Sauce, and Oyster Sauce which can be found in your grocery store located in the Asian aisle. You'll want to be sure to store the Soy Sauce and Oyster Sauce in the refrigerator once it has been opened and follow the manufacturer's instructions.
How To Make This Dish
Step 1: Sauté garlic and onions in a skillet over medium-high heat.
Step 2: Sauté carrots, broccoli, pea pods, green beans, celery.
Step 3: Add the noodles, water, sesame oil, soy sauce, oyster sauce, and the remaining olive oil and sauté until they are all blended and heated through
Recipe Modification
For a gluten-free version: Replace Soy sauce and Oyster sauce with Coconut Aminos. And since Pancit is typically made with wheat, look for other varieties of noodles like mung bean noodles or rice noodles.
Frequently Asked Questions
How do I scale this recipe?
On the recipe card below, be sure to click on 1x, 2x, or 3x accordingly to increase the amount of serving you need.
Can this dish be made in advance?
Absolutely! You can either do the prep work of cutting all the vegetables the day before or you can cook the dish the day before and reheat before serving the next day.
How is it stored and for how long?
Promptly place the Pancit Noodles in the refrigerator in a sealed container within 1 to 2 hours of serving. Any leftovers can be stored in the coldest part of the refrigerator for 3 to 4 days.
What does Pancit taste like?
Pancit noodles take on the flavors of soy sauce, oyster sauce, along with the broth and vegetables.
Other Recipes To Try
Ingredients
2

Tablespoon

Olive Oil

2

Garlic Cloves

crushed and minced

½

cup

Onion

thinly sliced

1

cup

Carrots

thinly sliced

1

cup

Broccoli

florets

1

cup

Pea pods

ends removed

1

cup

Green Beans

julienned

1

cup

Celery

thinly sliced

1

cup

Vegetable broth

8

ounce

Pancit Noodles

2

Tablespoon

Sesame Oil

2

Tablespoon

Soy Sauce

2

Tablespoon

Oyster Sauce
Instructions
In a wok or skillet, over medium-high heat, add 1T of olive oil. When the oil shimmers, add garlic and onions. Cook until transparent without burning the garlic.

Slowly stir-fry by adding one vegetable type at a time (carrots, broccoli, pea pods, green beans, celery) giving them 1 to 2 minutes in between. Cooking it for more than that will overcook the veggies and result in a dull-colored presentation.

Add the noodles, water, sesame oil, soy sauce, oyster sauce, and the remaining olive oil. Stir fry all the ingredients until they are all blended and heated through.

Serve with a slice of lemon and a sprig of cilantro.
Notes
When cutting vegetables, be sure to cut them all the same size so they cook quickly and evenly.
If you're entertaining, presentation is key. So be sure not to overcook the vegetables.
You can use all sorts of vegetables for this dish if you wish.
For a meat version, add one of a combination of chicken, pork or shrimp. (See Stir-Fried Egg Noodles Recipe)
Serve with a slice of lemon and a sprig of cilantro for garnish.
Omit soy sauce and oyster sauce for gluten-free version and use Coconut Aminos instead.
Nutrition
Calories:
127
kcal
|
Carbohydrates:
9
g
|
Protein:
2
g
|
Fat:
10
g
|
Saturated Fat:
1
g
|
Polyunsaturated Fat:
3
g
|
Monounsaturated Fat:
5
g
|
Sodium:
692
mg
|
Potassium:
271
mg
|
Fiber:
2
g
|
Sugar:
4
g
|
Vitamin A:
4122
IU
|
Vitamin C:
29
mg
|
Calcium:
43
mg
|
Iron:
1
mg
Did you make this recipe?
Please give a star rating below and tag us on Instagram! We'd LOVE to see your photo @JOZmahal / #JOZmahal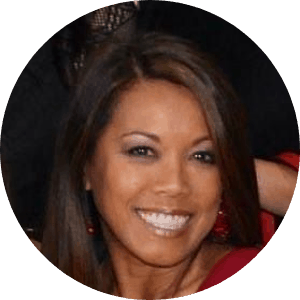 Hello and welcome, friend! I'm Jocelyn, the recipe developer, food photographer + stylist here at JOZmahal. As a Food & Nutrition major, I keep healthy and nutritious ingredients at the core of my recipe creations. I love to cook delicious and healthy meals for my family and friends. And I am so grateful that you are here as I hope to inspire and empower you to make all these delicious and healthy foods at home for your family and friends as well. Every recipe you will find here is quick and simple to make using fresh and natural ingredients that you can easily find at your local grocery store if not online. Read more about me here...
PS: If you try any of my recipes please use the tag #JOZmahalrecipes and you may be featured in my upcoming posts! ~ cook with love, my friend!