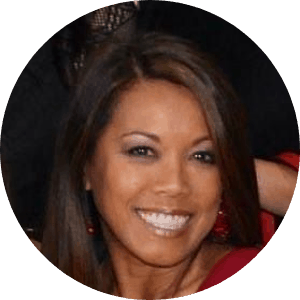 Welcome to JOZmahal
Hello, friend! I'm Jocelyn, friends call me Joz for short. This blog was created so I can share my gourmet fusion recipes with you. Come along with me and I'll show you how easy it is to make these delicious dishes at home for everyday cooking and entertaining!
Jump to:
Recipes You Can Find Here
Mainly, you will find Filipino dishes here with a twist. I'm all about making food to stimulate all the senses. So if you look around, you will see Filipino recipes with familiar names, however, I've elevated them to new heights. How?
Easier to make - each recipe on this site has step-by-step instructions using easier and quicker cooking methods with ingredients available in your local grocery store or online which I will add a link to as necessary
Healthier for you - recipes use natural and organic ingredients
Top-notch presentation - we eat with our eyes and as you will see the plated dishes are appetizing and mouth-watering goodness
My overall goal is to introduce Philippine cuisine to every household, at every dining table, one (delicious, nutritious, and creative work of art) Filipino recipe at a time.
And then some... because I LOVE to make all types of food, you will see a sprinkling of other favorites on this blog.
What is Filipino Food
Philippine cuisine is influenced by many of the countries that inhabited the Philippines like Spain, America, China, and other Asian countries throughout history. The flavors lend themselves to many different flavor profiles which have evolved due to the many ingredients and spices that have become available in Philippine cooking.
And as such, the dishes can be as simple as fried fish and garlic fried rice to something more elaborate like a Paella dish. You'll notice too, because of the many influences from various countries, many of the original Philippine cuisines have been renamed, an example Pancit Guisado (Stir Fried Egg Noodles) and this Pancit Canton Noodles which got their name from Cantonese.
Did You Know
That the Philippines is officially called the Republic of the Philippines and is an archipelagic country in Southeast Asia. It is situated in the western part of the Pacific Ocean, and it consists of about 7,641 islands. That's a whole lot of islands for such a small country.
No wonder there's such diversity in the language spoken and not to mention the different types and origins of Filipino food.
Oh, and just a fun fact, Filipinos do not eat with chopsticks, we use silverware. Personally, I use a knife and a fork when I eat, however, most Filipinos (native of the Philippines) use spoons and forks or at times even their hands. Why? Because most of our meals are eaten with rice and the dishes have very flavorful and savory sauces that it would be a great miss if you're not able to mix them up and enjoy every single morsel in your mouth.
So on that note, follow along with me, and let's be adventurous together. I will teach you how to make gourmet foods that are simple, easy to follow, tasty, delicious, and healthy to make with easy-to-find ingredients for everyday meals and weekend entertaining.
Free Entertainment Guide
Want to host a dinner get-together but don't know where to start? Sign-up to receive our FREE Entertainment Guide ~ a step-by-step instruction on how you can entertain with ease!
Never miss a recipe!
Get every new recipe delivered to your inbox.
Fan Favorites
Check out our fan-favorite recipes! And if you've made any of them, please leave us a rating!
Where I've Been Featured