Are you looking for a super quick and easy garlic buttered shrimp with Sprite recipe? You've come to the right place! This right here is the BEST garlic butter shrimp and is caramelized using Sprite. I'm going to share with you the secrets to how you can make THE best, in quick 10 minutes! It is loaded with savory, garlicky, sweet, salty, umami goodness! It is sooooo good! Perfect appetizer to serve for your next gathering!
Talk about versatility and flexibility, this recipe is popular all year-round and can be eaten as an appetizer, light snack, or even dinner. Bookmark this succulent dish as your go-to for a delicious butter shrimp with Sprite recipe.
This was inspired by my Caramelized Shrimp recipe, and pairs well with this amazing Chili Cucumber Salad recipe. You can eat this garlic butter shrimp with Sprite as is, or with garlic fried rice or Pancit Noodles, or a nice crusty bread.
Jump to:
Ingredients Needed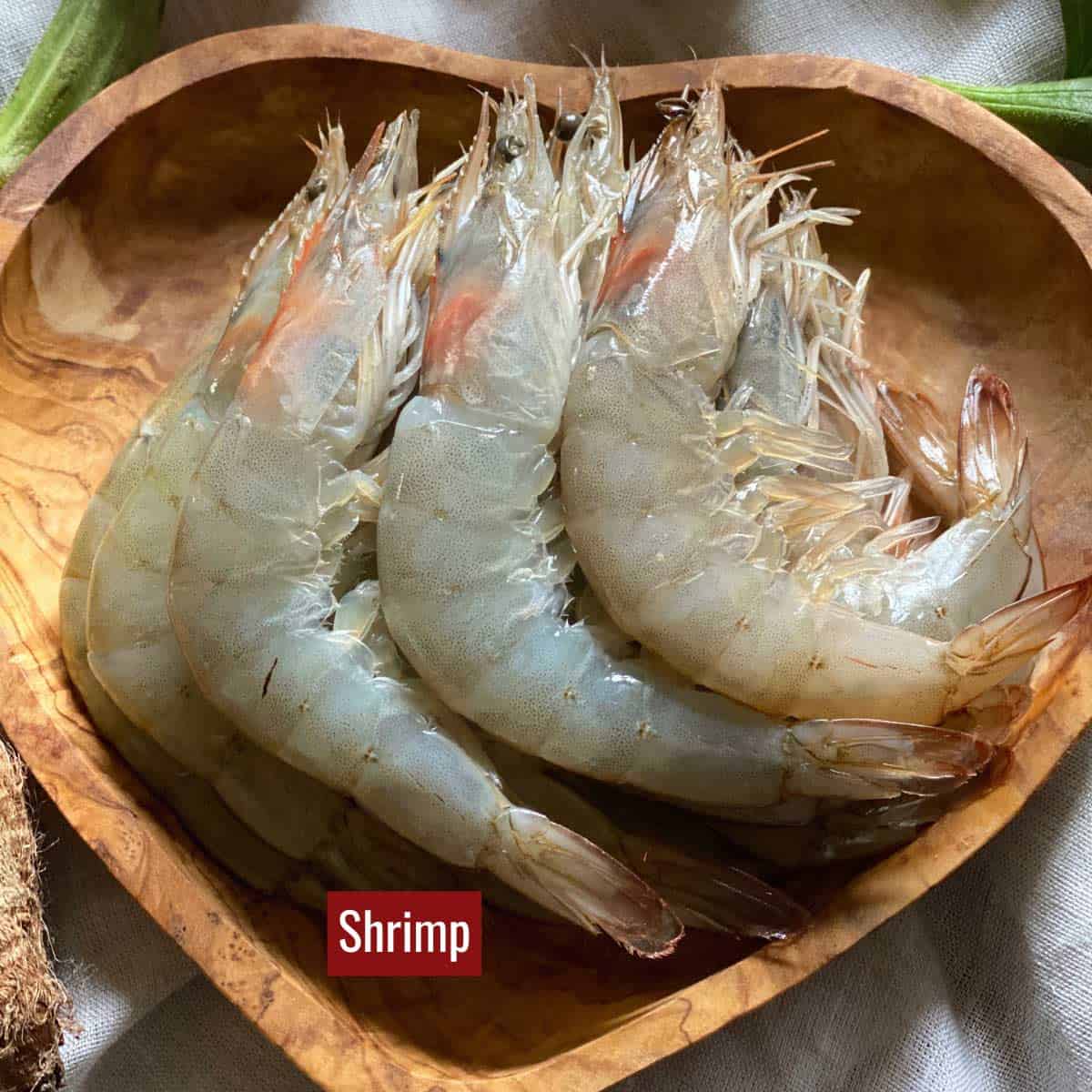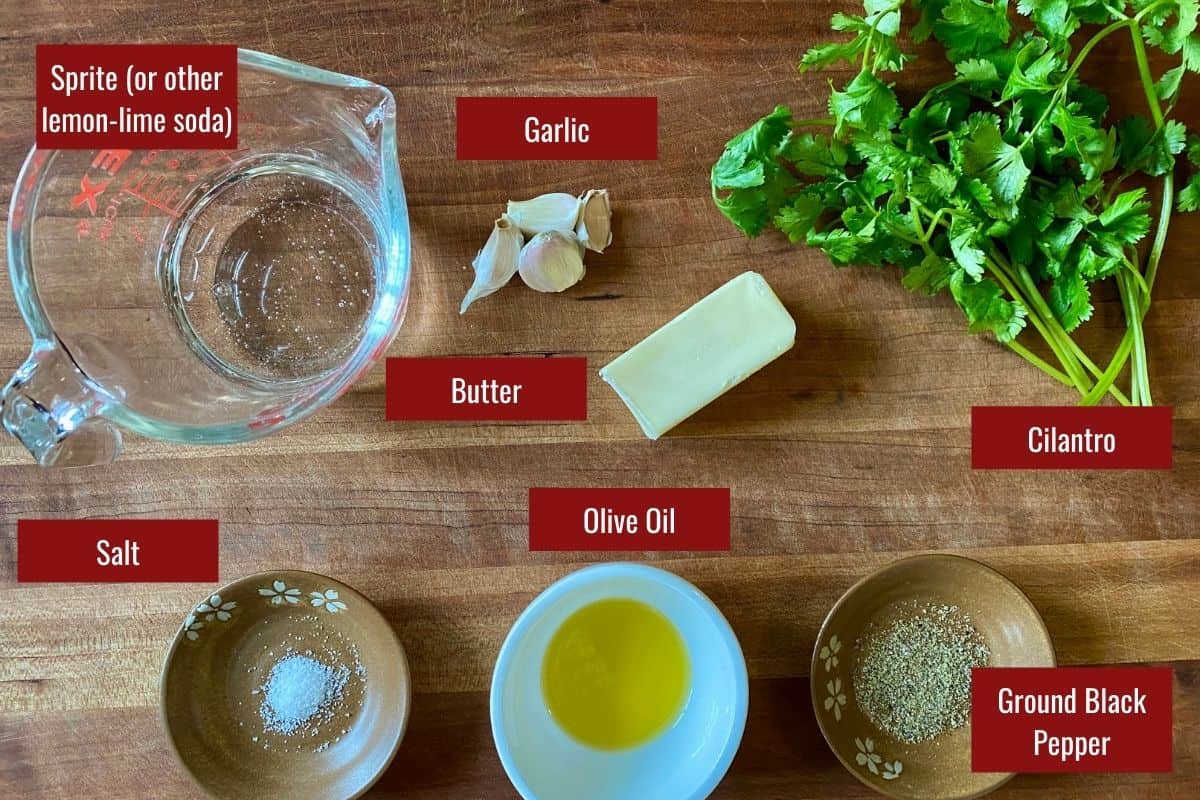 Shrimp - with heads and shells on will yield the best flavor
Sprite (7Up or any lemon-lime soda, not diet)
Garlic
Butter
Olive Oil
Salt
Fresh Ground Black pepper
Cilantro (optional)
*Please see the recipe card for exact quantities on how to make this shrimp with Sprite recipe.
How to Cook Butter Shrimp With Sprite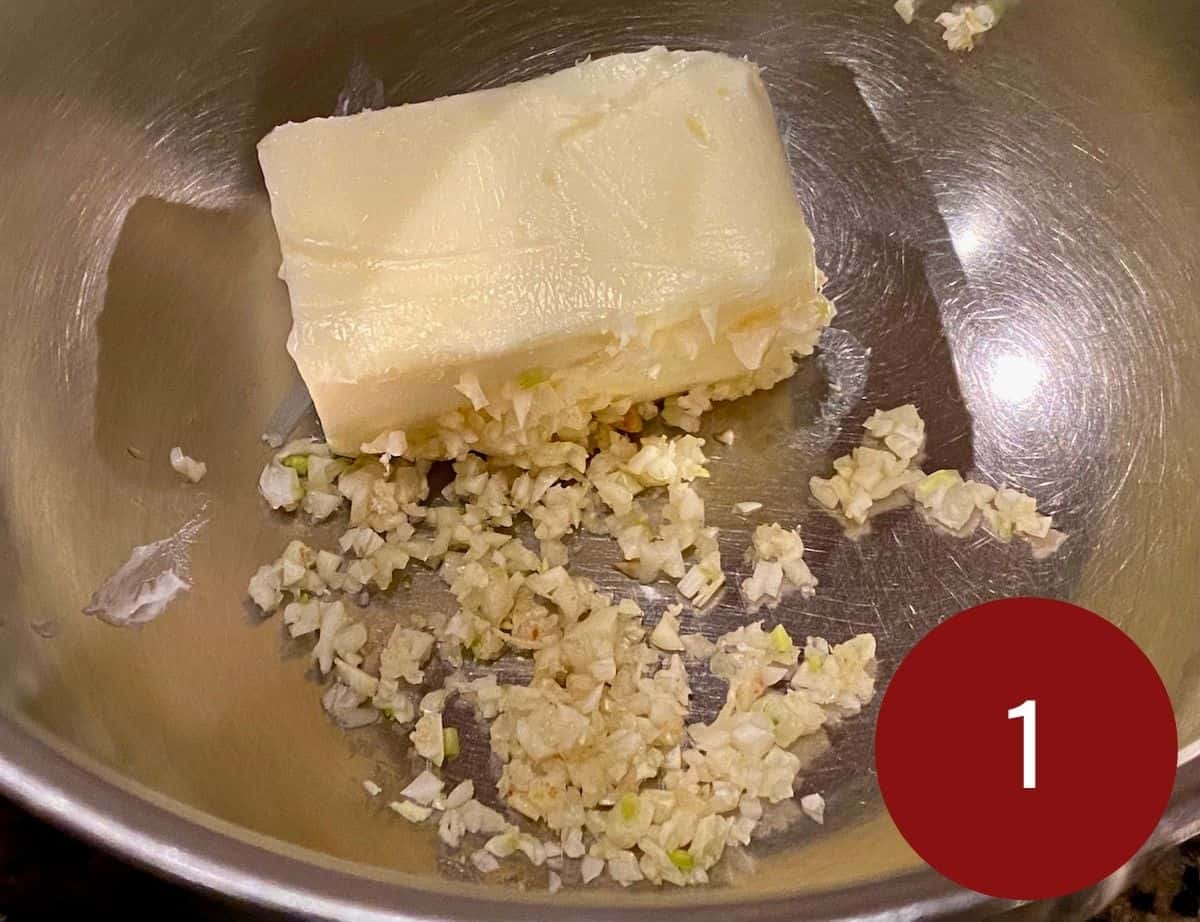 Step 1. For the Garlic Butter: In a small bowl, mix butter and minced garlic together using a fork. Set aside.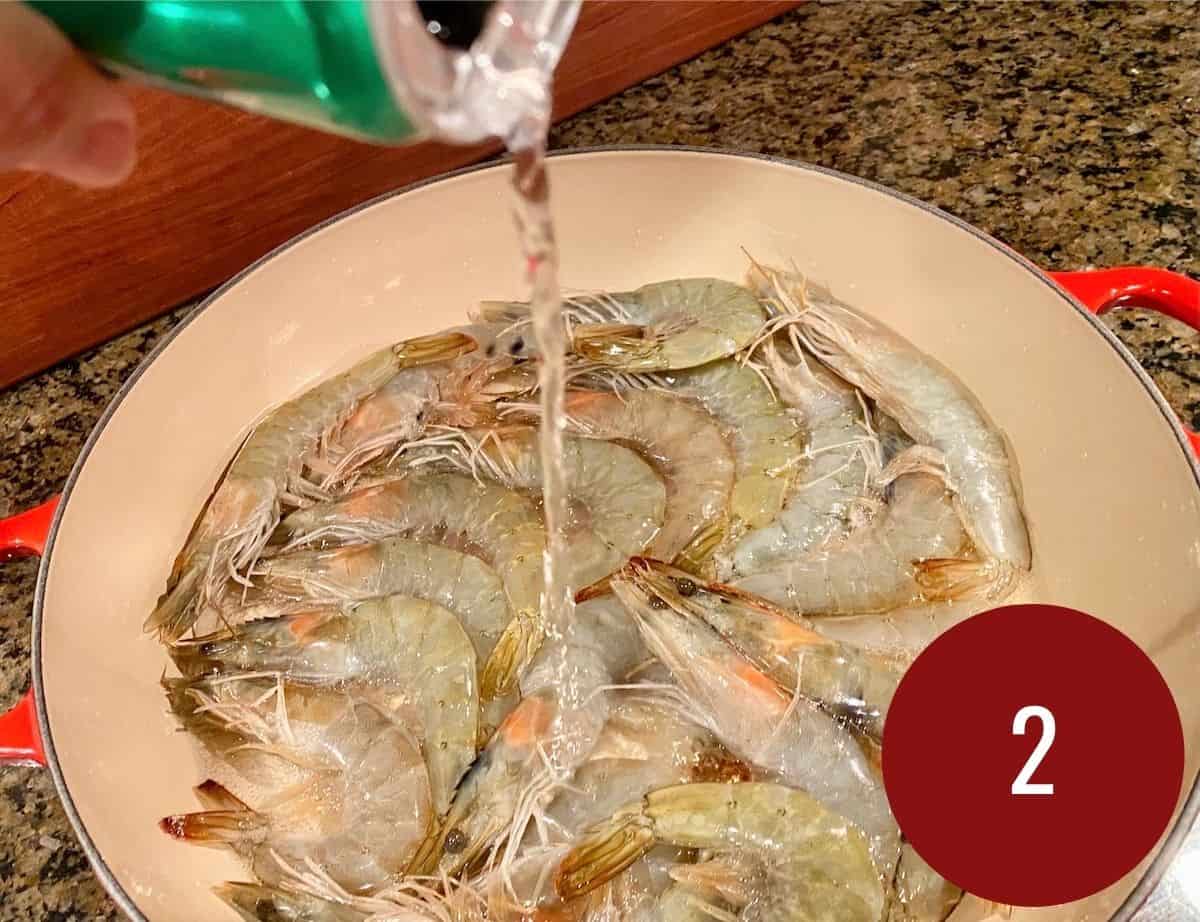 Step 2. For the Shrimps: In a skillet, add shrimps and Sprite and let it simmer over medium-high heat.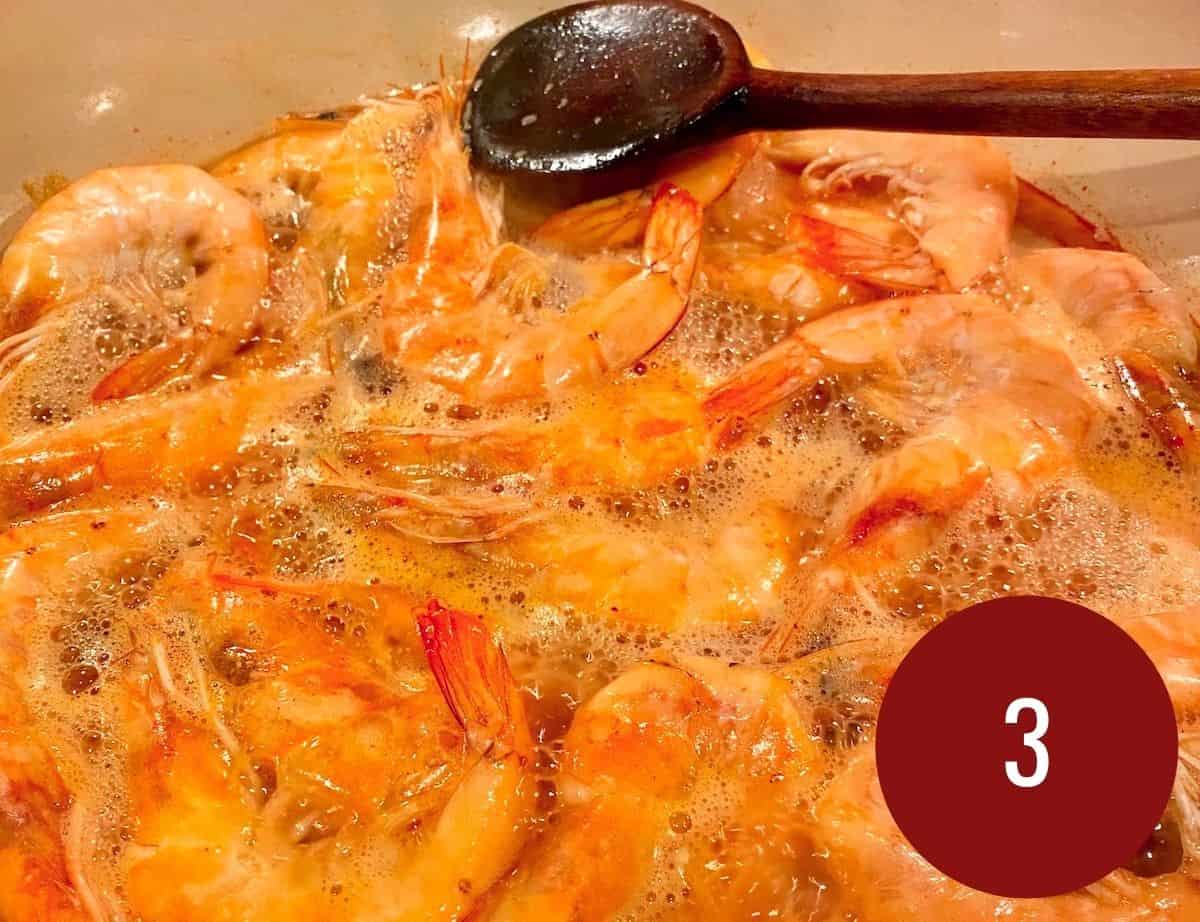 Step 3. Add olive oil and sauté with half of the garlic butter, once the shrimps turn bright orange, and the liquid has been reduced.
Step 4: Add the rest of the butter mixture to the shrimp. Season with salt and fresh ground pepper.
*Please see the recipe card for exact quantities on how to make this shrimp with Sprite recipe.
Top Tip: As the shrimps start to caramelize, stir frequently and delicately to keep the shrimps from burning. My favorite cookware to use is my Le Creuset Braiser as it keeps an even temperature throughout cooking time and therefore, cooks the shrimp evenly. An added bonus, the cookware doubles as a serving platter because it's so beautiful! #onepotmeal
Variations
Spicy - If you want spicy garlic butter shrimp, add any of your favorite spice blends, like crushed red chili peppers, chili powder, or Tajin spice. You can also add a splash of chili garlic oil as a finishing touch or serve it in small bowls as condiments for your guests to spice things up a bit.
Beer - Not digging the use of lemon-lime soda in this garlic butter shrimp recipe? Use beer instead of Sprite and you will still get the nice golden caramelized color on the shrimps and a more rich and nutty flavor from the beer.
Garlic - I used finely minced raw garlic for this recipe. If you prefer consider roasting the garlic instead. A simple way to roast garlic is to wrap a bulb of garlic or 4 cloves as what's called for in this recipe, in foil with olive oil. Then roast in a 400 °F (204 °C) oven for 30 minutes. Squeeze the garlic out and blend with butter.
Top Tip! Raw versus Roasted Garlic: Raw garlic will give you a savory and pungent flavor, whereas, roasted garlic will give you a milder, and creamier buttery texture and flavor to this dish.
NOTE: It's important to roast the garlic with skins on. The skins will prevent the garlic from burning.
Equipment Needed
My favorite cookware to use in caramelizing the shrimp is my Le Creuset Braiser. I opted to use this cookware because the enameled cookware retains the heat evenly throughout and ensures an even temperature allowing the shrimp to have the nice golden color that you get when caramelizing food. And since the cookware is so beautiful it also doubles as a serving dish allowing you to enjoy every savory juice from the shrimp and nothing goes to waste.
Storage
The garlic butter shrimp are meant to be enjoyed the same day they are cooked. Any leftovers should be refrigerated in an airtight container and can last for 3 to 4 days in the refrigerator. While freezing the cooked shrimp is certainly an option, however, I will not advise doing so. Freezing this butter shrimp with Sprite will affect the texture and flavor of the shrimp.
Frequently Asked Questions
What size shrimps can I use for this recipe?
Large-sized shrimps (21-25 count) are ideal. See Shrimp Sizing Chart.
Can I use prawns instead of shrimp to make this Garlic Butter with Sprite recipe?
Absolutely! Generally, prawns are slightly larger than shrimps. So using this recipe to make garlic-buttered prawns will be a WIN!

What is deveining and why do I have to devein the shrimp?
Deveining shrimp is when you remove the black strip that goes along the back of the shrimp. This is known as the shrimp's lower digestive tract where you'll find some sand and grit and the shrimp's digested food. Deveining the shrimp prior to cooking makes for a cleaner presentation of the shrimp. And you won't get that gritty texture when you bite into the shrimp.

Can I use frozen shrimp for this recipe?
Yes. Frozen with or without the heads and/or tails, will work well for this recipe too.
Secrets To Making The Best Butter Shrimp With Sprite Recipe
Use whole shrimps: If you're up for some adventure, cook the shrimps with the heads intact as this is where you'll find most of the rich, sweet decadence, and briny flavor of the shrimp. Hands down, it really is the best. However, if you opt to cook shrimp without the heads, I get yah, this recipe will still give you the well-rounded umami flavor that you'll enjoy. Want to know the best shrimp size to use? Refer to the Shrimp Sizing Chart.
Caramelize the shrimps: It's important to caramelize the shrimps to get a nice golden brown color and savory flavor. The not-so-secret ingredient in caramelizing the shrimp in this garlic butter recipe is to use lemon-lime soda. And that's regular lemon-lime soda, not a diet. You need the sugar in the lemon-lime soda to break down which gives the shrimp its flavor and color. You will not get the same result if you use a diet soda.
Be in the moment: And by that I mean, watch the shrimps as you cook them! Don't be doing laundry or watching Netflix. But stand by the shrimps, while you stir and look for a change in color, they should turn from pink to bright orange in 5 minutes, maybe slightly more, like 8 or 10 minutes depending on the size and quantity of the shrimps. So don't go anywhere! The longer you cook the shrimp, the tighter and tougher they get. And I don't think you'd like that.
Other Shrimp Recipes You May Like
If you make this recipe, post a photo using the hashtag #JOZmahal. Let's be taste buds and follow me on Facebook, Twitter, Instagram, and Pinterest.
📖 Recipe Card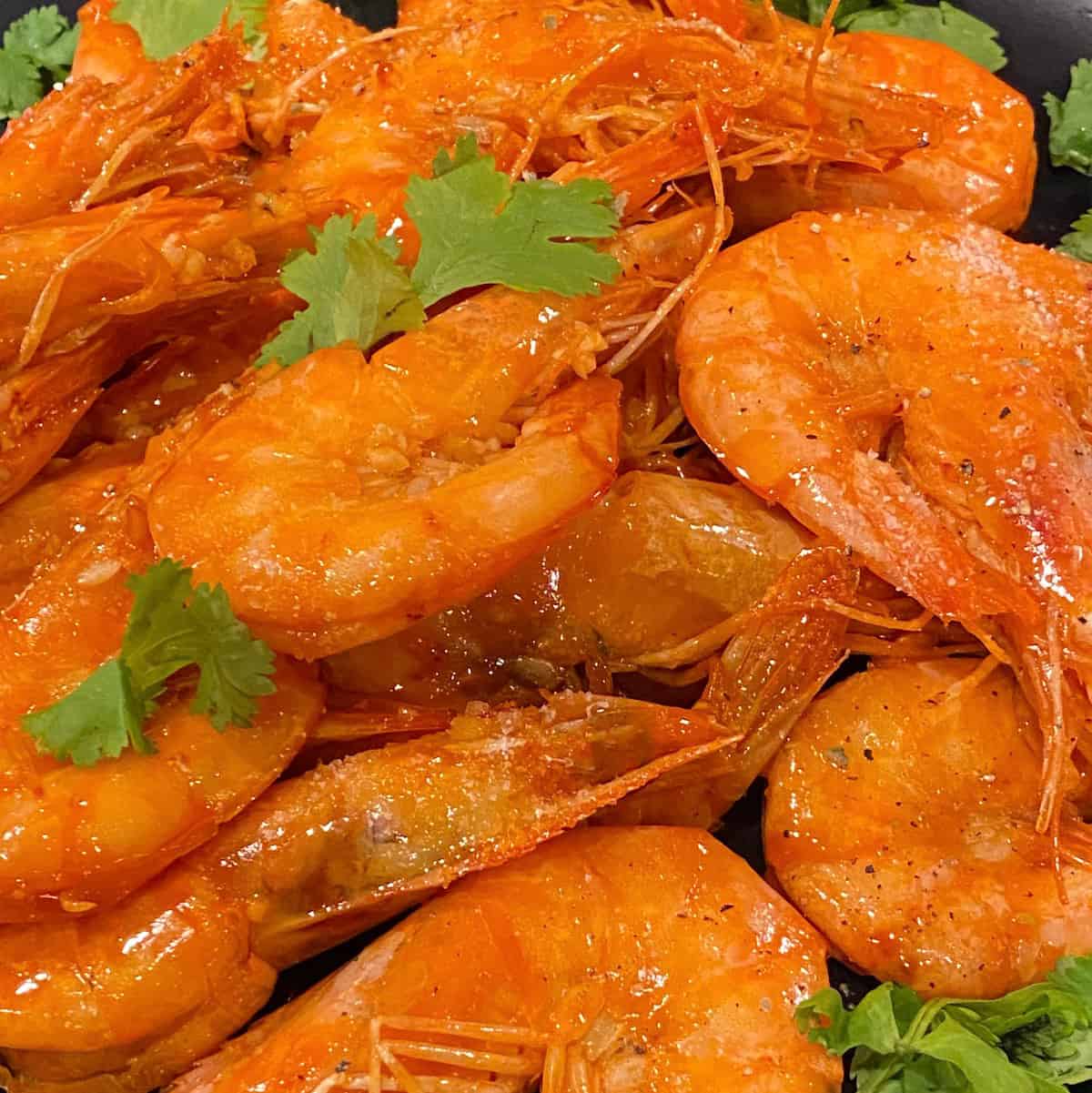 Ingredients
2

T

Olive Oil

1

pound

Shrimp

fresh or frozen (see notes)

4

cloves

Garlic

finely minced

½

cup

Sprite

other lemon-lime soda will do

4

T

Butter

unsalted

Salt and Pepper

to taste

Cilantro

garnish
Instructions
For the Garlic Butter
Using a fork, make the garlic butter by blending the minced garlic with the softened butter in a small bowl. Set aside.
For the Shrimp
Add the shrimp and Sprite to the pan and sauté for 5 minutes, until the shrimps turn orange. Around the same time, when the Sprite should have been reduced to half.

Add half of the garlic butter mixture to the shrimps. Season with salt and pepper.

Remove the garlic butter shrimp from heat and add the remaining garlic butter mixture over the dish. Garnish with lemon slices and fresh chopped cilantro.
Notes
The best shrimp to use for this recipe are the large-sized shrimps (21-25 count) which means you get 20 to 25 shrimps per pound.
Shrimp with heads and shells still intact will give the most flavorful dish!
For a quicker prep time, get shrimps that are already cleaned and deveined.
Any lemon-lime soda will work for this recipe. Just don't use diet, since you will need the sugars to help caramelize the shrimp.
Frozen shrimp (already peeled or shell-on) will also work for this recipe.
Any leftover shrimp should be promptly stored covered and refrigerated and must be consumed within 4 days.
This dish is best served and eaten right away, and therefore, I will not recommend you put any uneaten shrimp in the freezer. 
This recipe goes great with Garlic Fried Rice and Cucumber Chili Salad.
Nutrition
Calories:
111
kcal
|
Carbohydrates:
1
g
|
Protein:
1
g
|
Fat:
12
g
|
Saturated Fat:
5
g
|
Polyunsaturated Fat:
1
g
|
Monounsaturated Fat:
5
g
|
Trans Fat:
1
g
|
Cholesterol:
20
mg
|
Sodium:
67
mg
|
Potassium:
10
mg
|
Fiber:
1
g
|
Sugar:
1
g
|
Vitamin A:
233
IU
|
Vitamin C:
1
mg
|
Calcium:
6
mg
|
Iron:
1
mg
Food Safety for Shrimps
Cook the shrimps to an internal temperature of 145 °F (63 °C)
Wash hands after cleaning and deveining shrimp
Don't leave food sitting out at room temperature for extended periods
Never leave cooking food unattended
Use oils with a high smoking point to avoid harmful compounds