A very decadent yet simple to make Roasted Marrow Bone appetizer served with Parsley Salad and Crusty Bread that is very delicious and healthy for you!
This appetizer is not for the faint of heart. The marrow has a rich buttery flavor that is perfectly balanced by the acids from the fresh parsley, capers, and lemon juice.
Why We Love This Dish
The marrow bones can be used to make a nice hearty bone broth full of vitamins and minerals
It's very simple to make
It makes for an impressive presentation
Great starter for any meal
I submitted this photo to Foodgawker and it was selected
Ingredients Needed
Marrow Bones
Coarse Sea Salt
Key Ingredient Notes
It is always best to get your products from a reputable place which is why I I love and trust Wallace Farms because their products are free from antibiotics, hormones, and chemicals. Their products are of highest quality and when they say "grass-fed," "pasture-raised," and "fresh-air" that is the true core of who they are and what they offer.
Take note that the price of bone marrow will vary depending upon the quality of meat you buy. Grass-fed bones from healthy animals are better for your overall health but come at a premium price compared to grain-fed marrow bones. So shop around and read the label.
How To Make This Dish
Step 1: Roast the marrow bones in the oven
Step 2: Sprinkle some coarse sea salt and serve with Parsley Salad and a slice of warm crusty bread, voila! You're set! How easy is that?
Nutritional Expert Tips
I want to include the health benefits of the bone marrow because there is a lot of misconception that just because it is fatty, it is not good for you. That is further from the truth!
Marrow provides energy, and is rich in healthy fats! At least 70% unsaturated fat that is!

It's also rich in iron, Calcium, Phosphorus, Vitamin A, Vitamin B1, and Vitamin E

Marrow has trace amounts of minerals like Thiamin and Niacin

Science has also shown that marrow contains substances that boost and maintain our body's immune system.

Bone marrow has health-promoting compounds that have been linked to decrease inflammation, better skin health, improved joint function, ensures digestion of food, improves overall gut health, lowers the risk of diabetes, decreases the risk of cardiovascular diseases, and lowers the risk of obesity-associated cancer. Lastly, bone marrow has been found to restore white blood cells

Source: https://www.healthline.com/nutrition/bone-marrow#intro
Frequently Asked Questions
What do roasted marrow bones taste like?
It tastes heavenly! The roasted Marrow Bone is rich and very decadent. It's sort of sweet and has a rich nutty flavor just like butter.
What can I do with leftover marrow bones?
You can use the bones to make bone broth. Just put them in a stockpot with some vegetables like carrots, celery, onions, garlic, etc. along with your favorite herbs and spices.
Can you reheat bone marrow?
Yes! The roasted bones can be reheated in a warm oven. Just keep a close eye because if you overheat it, the marrow will start to dissolve.
---
Other Recipes To Try
Have you tried this recipe? Please leave a ⭐️ ⭐️ ⭐️ ⭐️ ⭐️ rating and/or a review comment below. Let's be taste buds and connect with us on Instagram, Pinterest, Facebook, and Twitter.
Ingredients
5

center-cut beef marrow bones

(about 4 pounds total)

1

cup

fresh parsley

roughly chopped

1

shallots

thinly sliced

2

teaspoons

capers

1 ½

tablespoons

extra virgin olive oil

2

teaspoons

fresh lemon juice

Coarse sea salt to taste

4

or more ½-inch-thick slices of crusty bread, toasted
Instructions
FOR THE MARROW:
Preheat oven to 450 degrees F. Put marrow bones with the wide opening facing up on a cookie sheet or baking dish. 

5 center-cut beef marrow bones

Bake for 20-25 minutes. Cook until the marrow is softened. Stop before marrow begins to liquefy.

Remove from heat.
FOR THE BREAD:
Cut ½" thick diagonally

4 or more ½-inch-thick slices of crusty bread, toasted

Brush slices with melted butter

Bake as directed on the packaging
TO SERVE:
With a knife or small fork, scoop out the marrow from the bone

Spread on toasted crusty bread

Top with parsley salad and sprinkle some coarse salt

1 cup fresh parsley,

1 shallots,

2 teaspoons capers,

1 ½ tablespoons extra virgin olive oil,

2 teaspoons fresh lemon juice,

Coarse sea salt to taste
Notes
You can also use marrow bones that are sliced horizontally (canoe type) which makes the marrow easier to get at using any appetizer spoon.
Serve with Parsley Salad.
Use the marrow bones to make bone broth.
Nutrition
Calories:
770
kcal
|
Carbohydrates:
2
g
|
Protein:
7
g
|
Fat:
80
g
|
Sodium:
30
mg
|
Potassium:
137
mg
|
Fiber:
1
g
|
Iron:
1
mg
Did you make this recipe?
Please give a star rating below and tag us on Instagram! We'd LOVE to see your photo @JOZmahal / #JOZmahal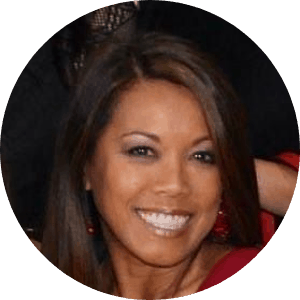 Hello and welcome, friend! I'm Jocelyn, the recipe developer, food photographer + stylist here at JOZmahal. As a Food & Nutrition major, I keep healthy and nutritious ingredients at the core of my recipe creations. I love to cook delicious and healthy meals for my family and friends. And I am so grateful that you are here as I hope to inspire and empower you to make all these delicious and healthy foods at home for your family and friends as well. Every recipe you will find here is quick and simple to make using fresh and natural ingredients that you can easily find at your local grocery store if not online. Read more about me here...
PS: If you try any of my recipes please use the tag #JOZmahalrecipes and you may be featured in my upcoming posts! ~ cook with love, my friend!