Friday, May3rd, hubby and I went on a date. Don't you just love date nights? I live for those! ❤️
Anyway, we went to Franco's Pescheria. I LOVE this place! You can dine for lunch or dinner and they also have entertainment on weekends, plus, you can get fresh seafood there (which btw, every year we order our fresh lobsters and oysters for our special Christmas Eve dinners at Franco's).
So for our date, we started off with some freshly shucked oysters. My bad ~ I didn't get to take a photo of that. Sorry! It was sooo good, we devoured it before I could take my iPhone out of my purse. Lucky Limes and Blue Points are our favorite varieties!
Check out the rest of the items we ate! If these don't make you salivate, I don't know what will!
The food was exquisite, the service phenomenal! Both Frank (the owner) and Fran (our server) attended to us and made sure we thoroughly and immensely enjoyed our time at Franco's Pescheria, in Lake Zurich! We highly recommend this place and be sure to give them a visit! I know we'll be back! Kudos Frank and staff!! ❤️
YOUR TURN!
How about you? Do you like date nights? How often and where do you go? Would LOVE to hear it!! Share your comments and post and tag @JozMahal on Instagram using hashtag #JozMahal.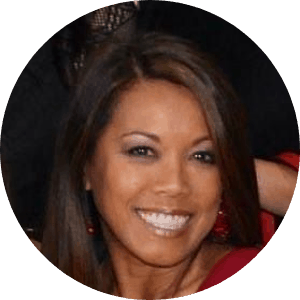 Hello and welcome, friend! I'm Jocelyn, the recipe developer, food photographer + stylist here at JOZmahal. As a Food & Nutrition major, I keep healthy and nutritious ingredients at the core of my recipe creations. I love to cook delicious and healthy meals for my family and friends. And I am so grateful that you are here as I hope to inspire and empower you to make all these delicious and healthy foods at home for your family and friends as well. Every recipe you will find here is quick and simple to make using fresh and natural ingredients that you can easily find at your local grocery store if not online. Read more about me here...
PS: If you try any of my recipes please use the tag #JOZmahalrecipes and you may be featured in my upcoming posts! ~ cook with love, my friend!